My Booking
If you have booked a place on one of our local road safety courses, you may log in to:
View your booking details
Make an additional Payment
Alter you contact details
Alter your booking



Privacy Notice
The information we collect from you is used solely for the purpose of booking your course. The information is shared only with the Police in relation to the course booking. We will not contact you regarding anything other than your course booking.

If you would like further information, please refer to the full WCC Privacy Notice www.warwickshire.gov.uk/privacy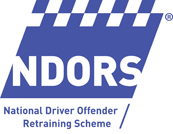 National Road Safety Courses
If you have booked a place on an NDORS course,
NSAC2018
Safe and Considerate Driving
What's Driving Us
Motorway Awareness
please log onto the NDORS Offer Portal to alter your booking or make a payment.